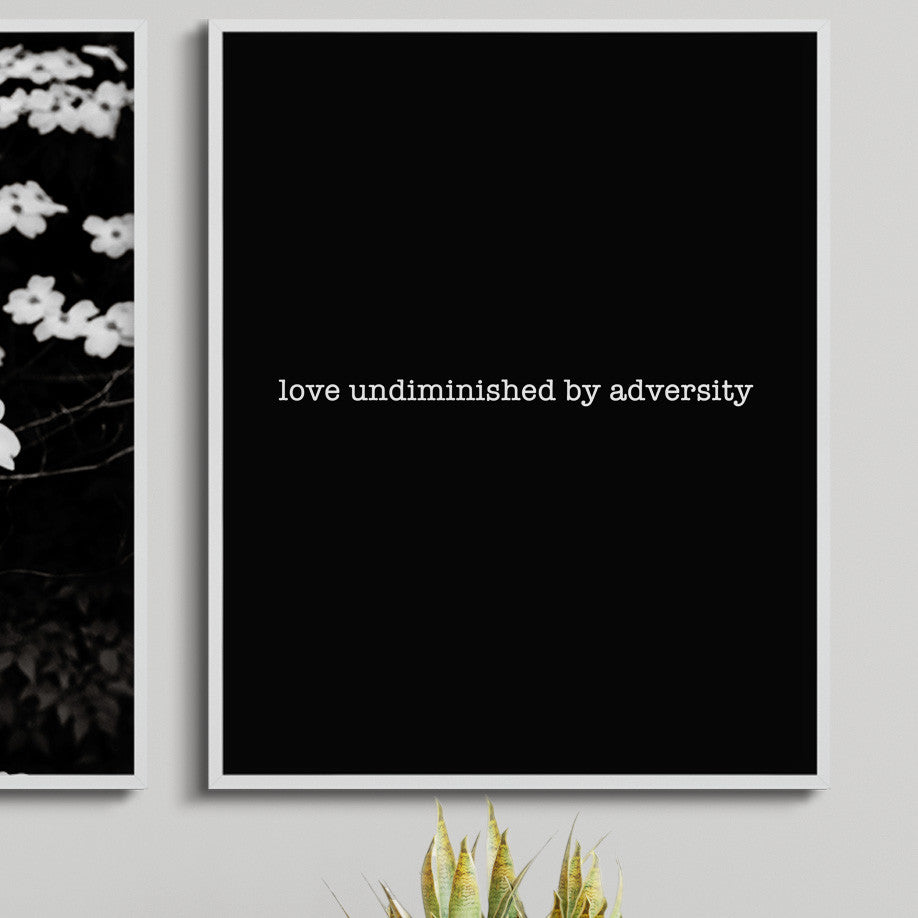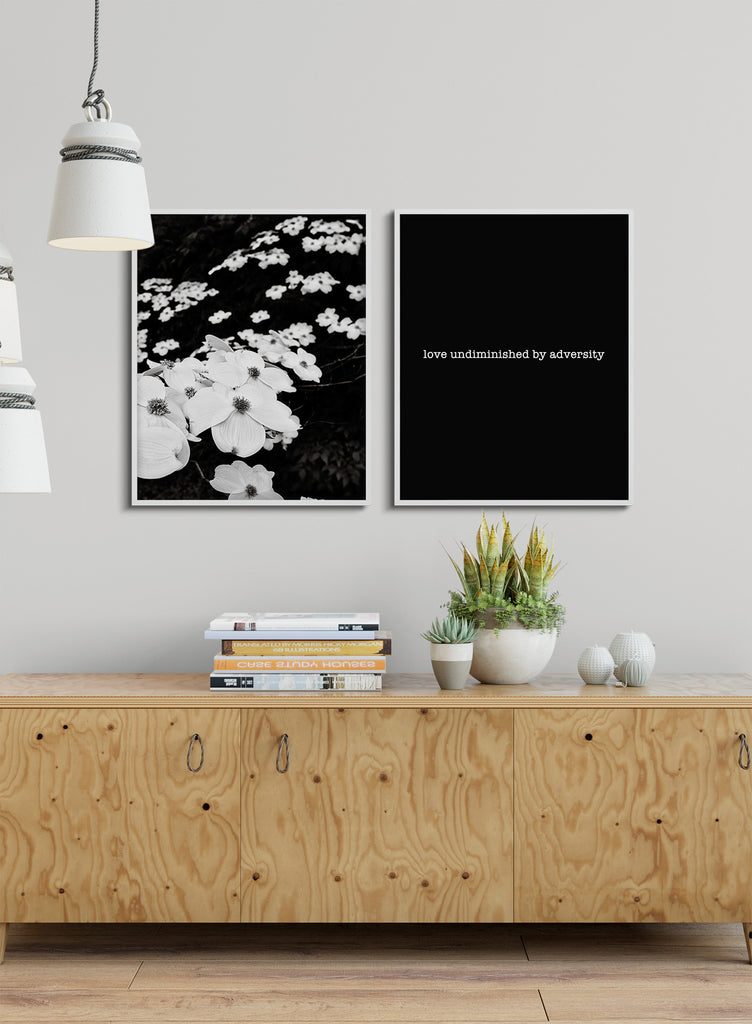 $225.00
$0.00
"Love Undiminished" Vertical Graphic Text Print 16x20
Time-saving framed wall art, so your busy lives can be lived in a stylishly-decorated home or workspace, without spending time shopping for and assembling frames.
This graphic text art print says simply, "Love undiminished by adversity" and is made to be a companion piece to the 16x20 "Floating Love" framed print sold separately. Of course, it makes a simple but bold statement all on its own, for those who like to have encouraging and meaningful words on their walls. 


Black and white text graphic, printed as a vertical 16x20 and framed in a 16x20 white frame for a bold, modern presentation.
For every sale of this item, the artist will donate 10% of the proceeds to the Alzheimer's Association.