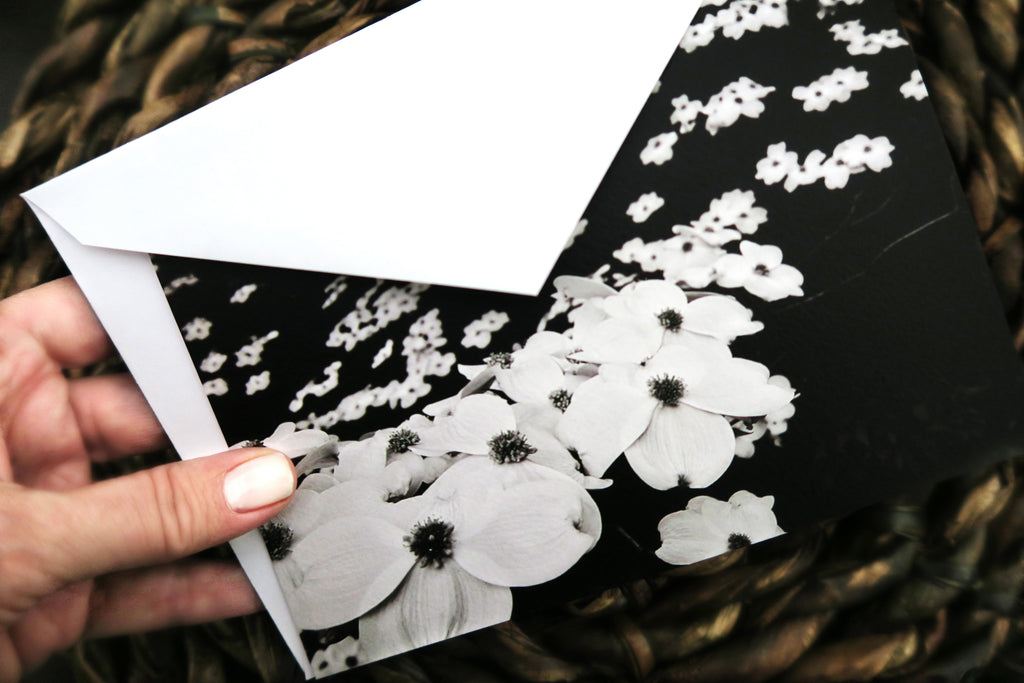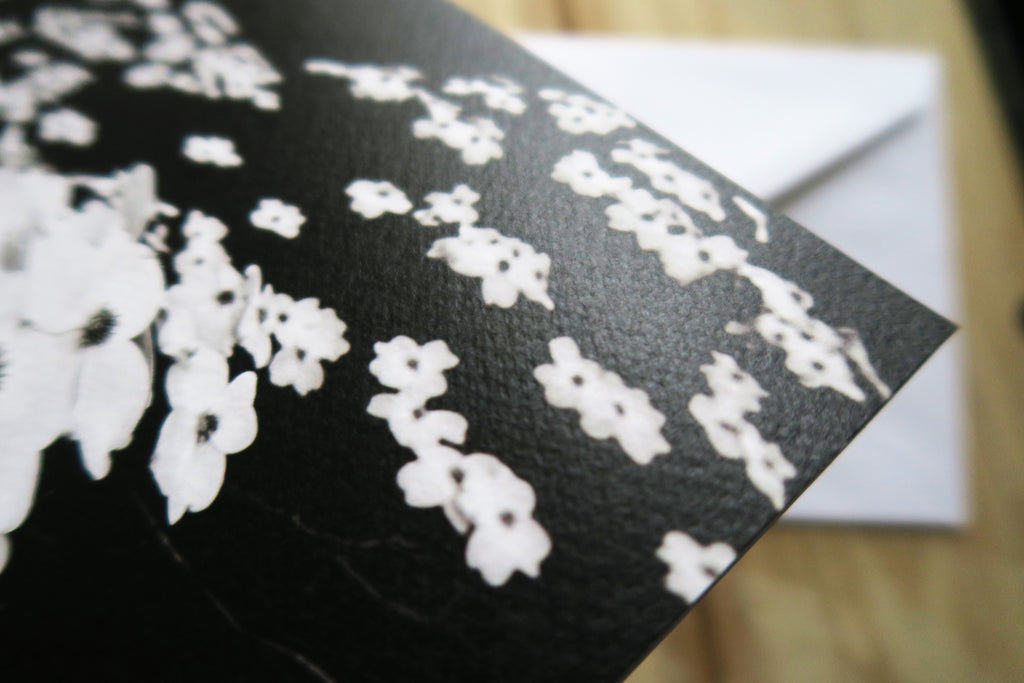 $24.00
$0.00
"Floating Love" Set of 4 notecards
The art of the handwritten note has never gone out of style. It's not as common as an email or text, which makes it all the more memorable to the recipient. Blank inside, these can be used to say "Happy Birthday", "Thank You", or "just thinking of you." A note written to a friend can be a welcome gesture of undiminished love during difficult times.
Set of four 5x7 folded notecards features our "Floating Love" black and white photo of white dogwood blossoms floating in the spring breeze.
Professionally printed on fine art watercolor paper.
Envelopes included.
10% of the proceeds from this item will be donated to the Alzheimer's Association.