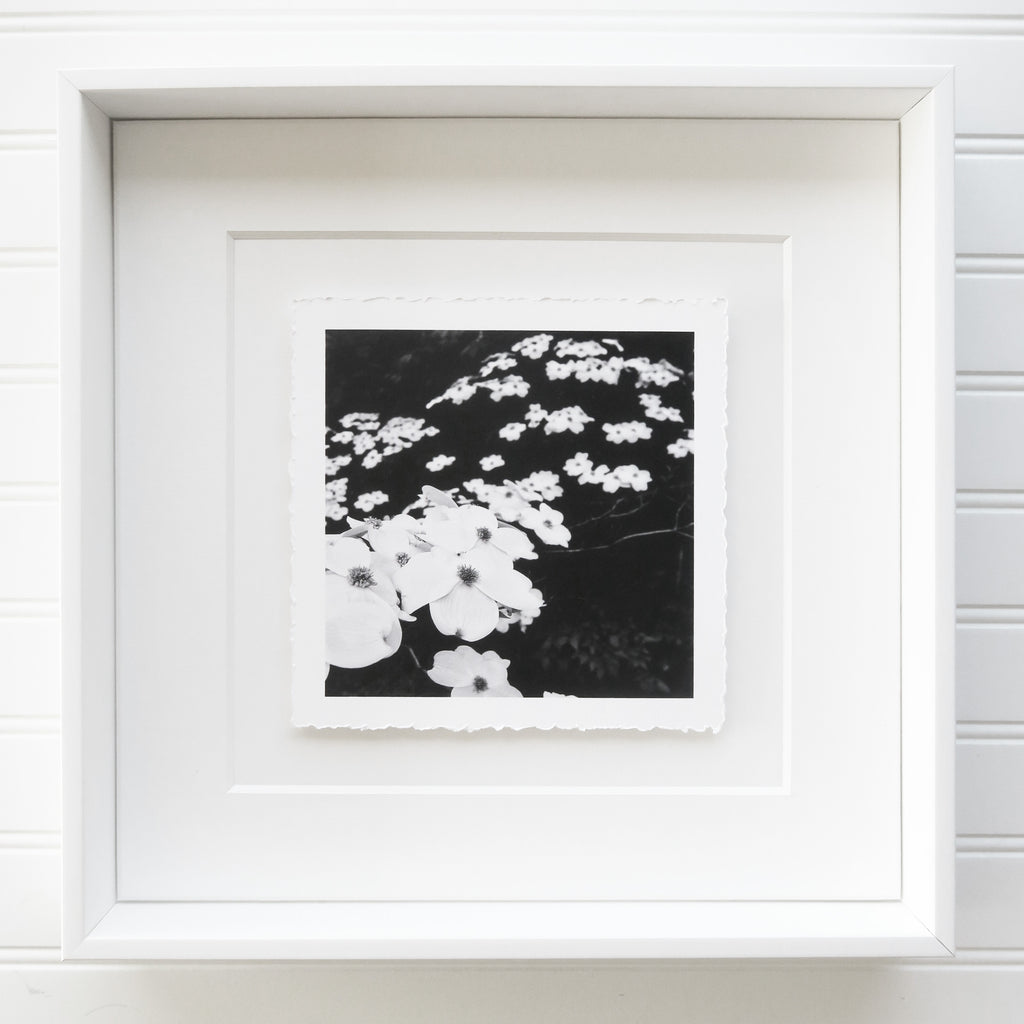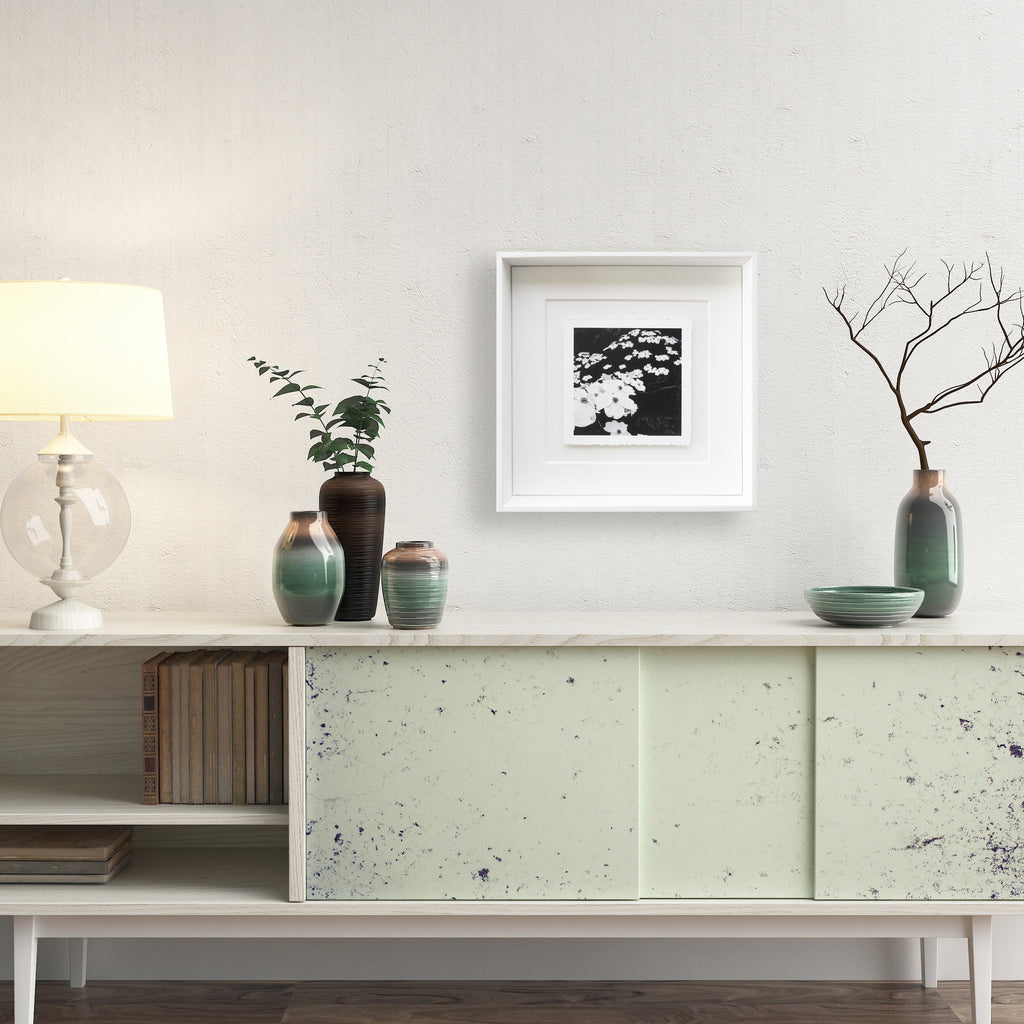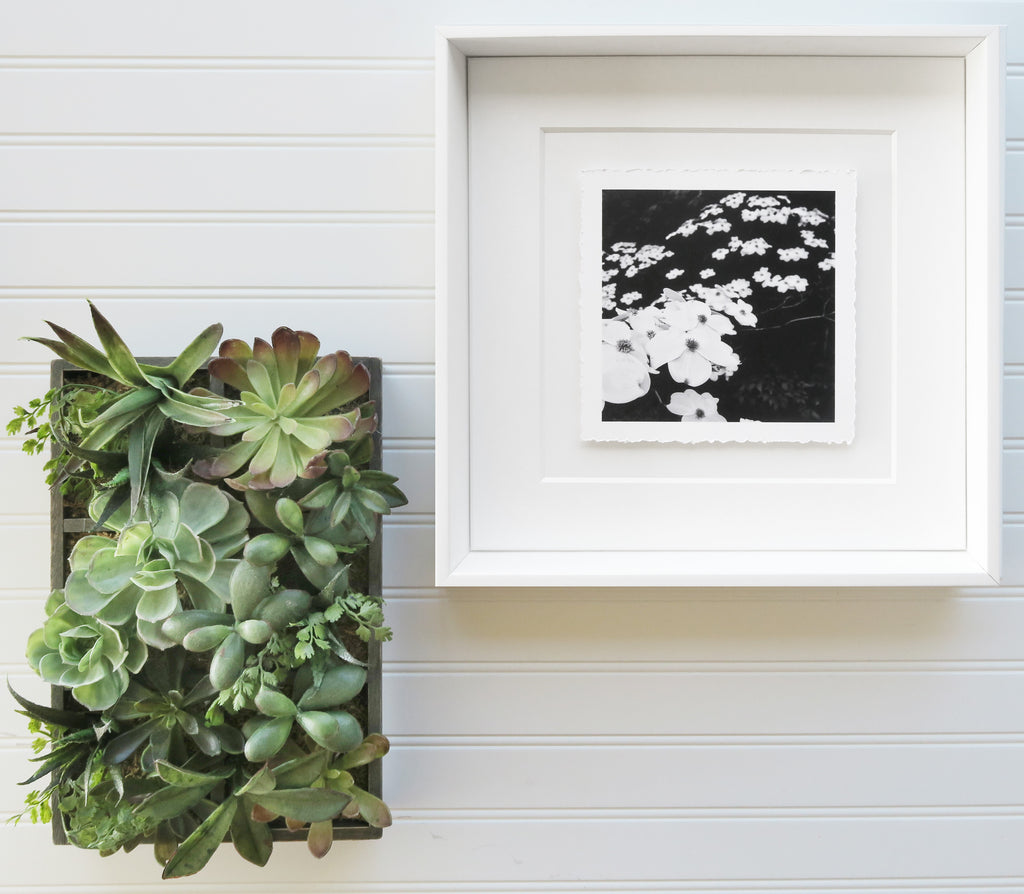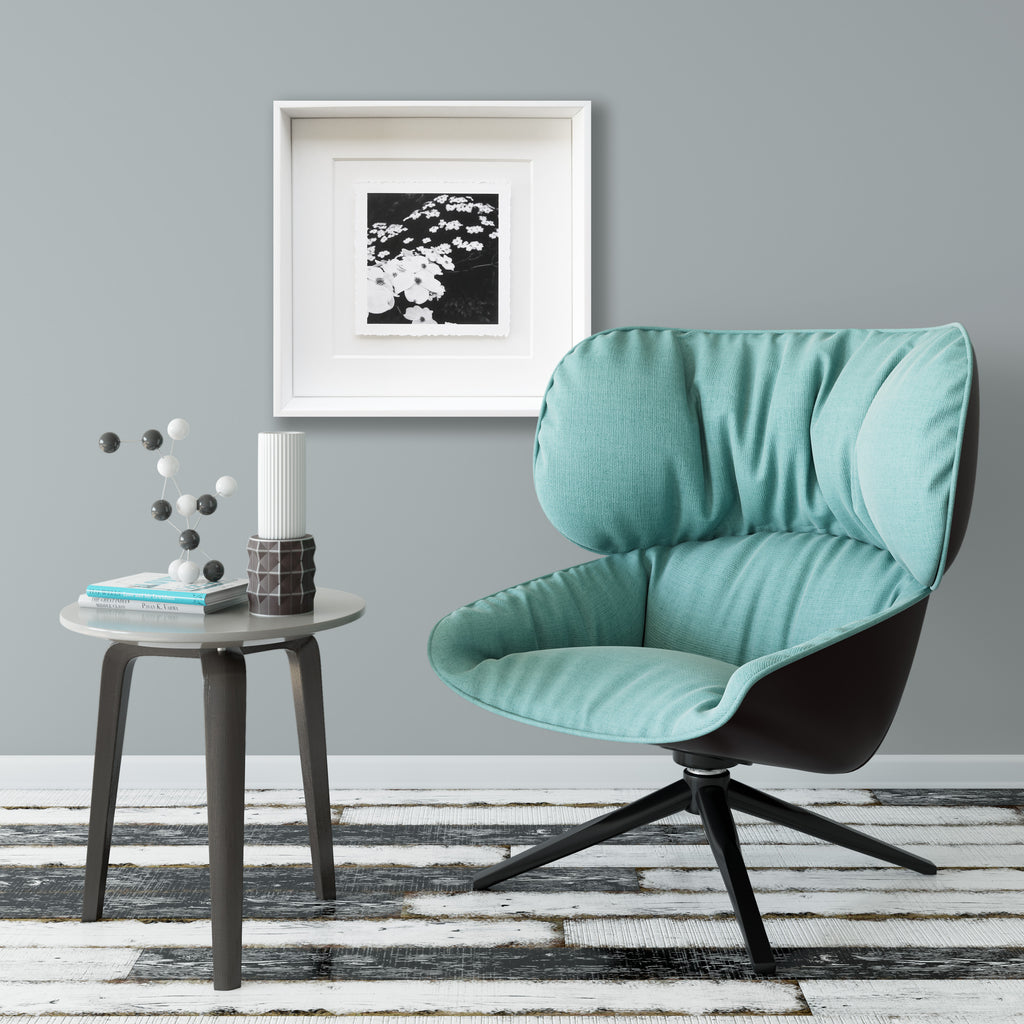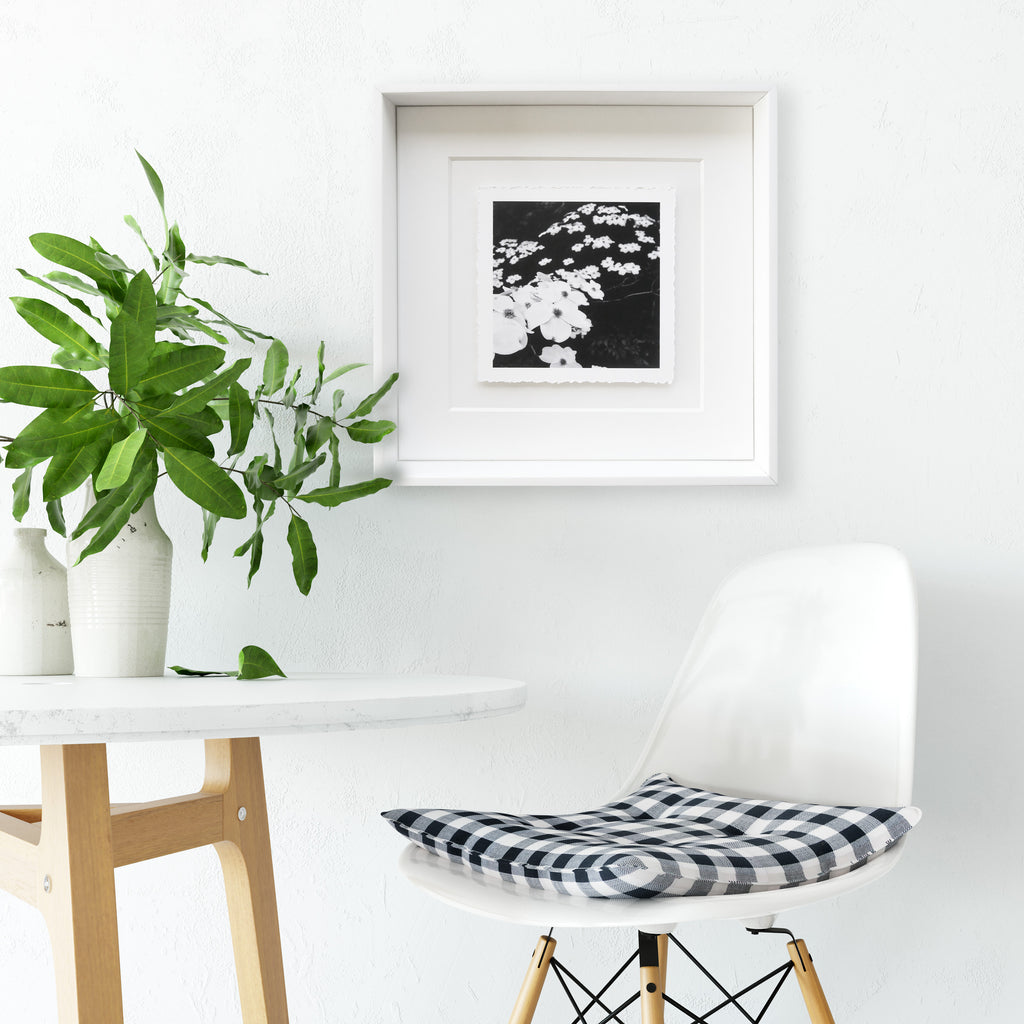 $175.00
$0.00
Limited Edition "Floating Love" Torn Edge Framed Print
This is a special piece of art, sold in a limited edition, signed and numbered. Just like the dogwood tree blooms profusely after even the coldest of winters, love is undiminished by adversity. The blooms seemingly float like lace in a spring breeze. This black and white image is printed on fine art watercolor paper. The borders are then torn by hand, revealing raw edges, and then the print is archivally matted and framed. 
A 7x7 print, framed to 14x14, it's perfect for a small setting, or group it in a wall gallery with a variety of artwork.
Limited to 250.
Includes a certificate of authenticity.
10% of the proceeds from sale of this item will be donated to the Alzheimer's Association.